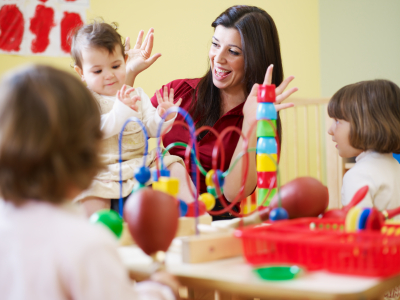 Welcome to Parents Space!
Crumlin Childcare Centre is committed to nurturing good relationships with parents/guardians and in working together on aspects of their child's early learning experience, whilst attending the service.
It is therefore very important to us that parents/guardians feel comfortable approaching members of staff and the Centre Manager. One of our long term goals is to establish a Parental Involvement Project (PIP) which will be designed to give parents/guardians a voice in relation to how we develop our service, including our curriculum. It is also expected that parents/guardians will simply spend time together and develop their own links with other parents/guardians.
Parents can contribute to the Centre in different ways
It is up to you to ask for parental involvement by speaking with the Centre Manager
• We use a lot of arts and Crafts material and a lot of wastage in the home can be recycled through us and sent home as art projects, e.g. breakfast cereal boxes, jam jars, etc.
• They can organise and/or take part in fund-raising events.
• They can come in and discuss their hobbies/work/school with the children.
• In general, parents/guardians can contribute in any way that will benefit the children attending the Centre.
• Promote the service to their friends and colleagues
What You Can Expect from Crumlin Childcare Centre
• A high standard of early childhood care and education delivered by qualified childcare staff
• A commitment to ensure your child's individual needs are met through a play based developmental curriculum e.g. Aistear
• The Centre will ALWAYS put the welfare and protection of your child first in line with the relevant Child Protection guidelines
• A clean, well equipped, respectful, secure and safe environment for your child
• Nutritional meals/snacks for children attending on a 'full day' or 'part time' basis, included in your fee
• All queries raised with the Centre will be addressed in the strictest confidence
• The Centre Manager endeavours to operate an 'open door' policy and you are welcome to call at the office should you need to discuss any issues in relation to the Centre, its staff or services. Where possible if you would like to discuss anything in greater detail an appointment will sometimes be necessary
• As part of the preschool guidelines on food and nutrition children in full day care (5hrs plus) will receive 2 meals (at least 1 hot meal) and 2 snacks. For part time children (up to 5hrs) each child will receive breakfast (if a morning session) and a snack (if required) and for the afternoon sessions, children will receive a snack and an evening meal (if required). Hot meals will be served at 12.30pm each day.
What the Centre Asks from Parents/Guardians
• When reporting your child as absent from the Centre call the centre office on 01 409 9532 or the centre mobile at 087 1256927.
• Liaise with centre staff in a discreet manner any issues that may arise with your child. If you feel it would be easier to discuss any matters away from your child's room please feel free to pre-arrange a meeting with your child's room leader and/or management.
• Work with centre staff if your child requires guidance/support regarding inappropriate behaviour
• Provide what is needed for your child at all times e.g. spare clothes, nappies etc
• Ensure that your childcare fees are up to date at all times
• Inform the Centre on 01 409 9532 if your child is going to be absent from their usual session (either as far in advance as possible or by 8.30am of the morning they are due at the centre).
• Provide 2 weeks-notice if your child is leaving the service. If this is not provide the Centre reserves the right to either a) retain your deposit and/or b) charge for that period
• Provide 2 weeks-notice of any change in hours or days for your child. We will endeavour to accommodate any changes you may need but please note this will not always be possible if we are at full capacity
• Provide any feedback that you feel may be important with regard to how the centre is operated. Please understand that although some procedures may seem irrelevant to parents there is usually an explanation with regard to the smooth running of the centre so always ask if you are unsure of our reasoning.
• Please note that you will be required to make payments 52 weeks of the year. Payment will be required for weeks where Public/Bank Holidays/Christmas Breaks, family holidays, poor weather or circumstances outside of our control occur.